Avigayil Klein, played by Adva Bola is the wife of Louis Klein and the mother to Natalie and Robbie Klein, as well as a recurring character during the third season of The Greenhouse.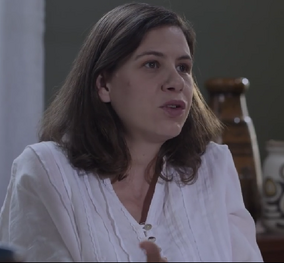 Appearance
Avigayil is a young Israeli woman with long dark brown hair, pale skin and brown eyes. She's commonly seen wearing white buttoned shirt.
History
Season 3
Avigayil is introduced as the wife of Louis Klein during a flashback. During the preparation work for the establishment of the Greenhouse, she died of cancer.
During said stages she offered her husband the idea of introducing a third house in The Greenhouse, known as the Sparrows, but Louis refused to do so. Later on she would establish the Dror club; a club for boys who couldn't be admitted into the Greenhouse in a normal manner, unlike everyone else.
Community content is available under
CC-BY-SA
unless otherwise noted.