Naftali Danino, played by Yoram Toledano is the ex-boyfriend of Judy Goren and the father of Daniel Goren, as well as a recurring character in the third season of The Greenhouse.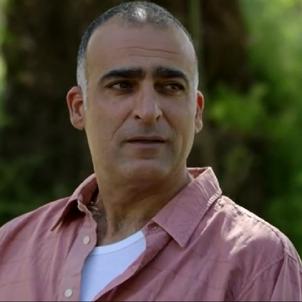 Appearance
Naftali is an middle-aged man with tanned skin, brown eyes and black hair with hints of grey. Naftali has been seen wearing a variety of different outfits, but one of his most common would be his peach-coloured shirt, with a white t-shirt underneath and blue denim jeans.
History
Season 3
During the third season of the Greenhouse, it was revealed that Naftali was Judy's Ex-boyfriend and Daniel's long-lost father. During the first half of the season he helps to hide both Ellali and Omar on his yacht.
Alongside his son; Daniel, Omar and Ellali he entered the Nubian territory, but was caught. Later he released his Ex-girlfriend from prison in an attempt to try and catch Ze'ev.
Community content is available under
CC-BY-SA
unless otherwise noted.