The Greenhouse Theme is the main theme song heard within The Greenhouse TV show's opening, performed by Lee B, who also plays Iftach Har Lev in the show.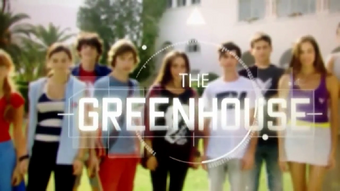 Lyrics
Full Version
I waited for a lifetime, and now the time has come,
to dream out-loud together, let's have ourselves some fun,
no matter what they tell you, no matter what they say
inside my heart I know we find another way.

There must be millions of questions with no answers to,
but all that I'm asking is to be with you,
take a chance at something new,
make your dream come true.

It's the fall that'll makes you stronger than ever
and the climb that helps you reach the top
and when we fell, that's a reason to try even harder
and the pain that reminds our step in line.

So follow shining star,
open your heart and see
that we will not give up,
until you're here with me
Video
Gallery
Community content is available under
CC-BY-SA
unless otherwise noted.